Slowly getting to our normal life. I have gained a lot of strength. Cooked for family especially for Adam, want to make sure he is eating healthy.
Had a few visitors at home. J does most of the heavy things, like carrying stuff. We will get 2 weeks helper to thoroughly cleaning the house. She is going to stay with us for 2 weeks.
"I need to shape up!"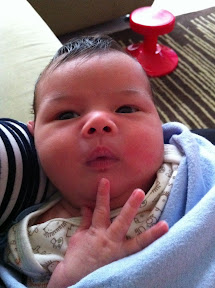 - Posted using BlogPress from my iPhone